Dan Beyer was born and raised in Milwaukee, and after working in Minneapolis, Chicago and Seattle, he came back to his hometown to work to make Milwaukee a great place. He demonstrates a keen ability to listen to clients, understand their issues and opportunities, and create spaces that work for them and support their vision.
Dan's experience designing and managing a variety of projects, both large and small, gives him a unique set of skills that guide the project throughout all phases. Projects like the Bavarian Bierhaus renovation and the Evo third floor addition showcase his enthusiasm for design as well as his detailed approach to managing complex projects.
Dan has a passion for sustainable architecture. His projects consistently win awards for their integration of sustainable strategies within a building's design. He has served as Vice President of the WGBA (Wisconsin Green Building Alliance) and advocates for environmentally friendly designs across the state.
What do you love about architecture?
Working with our great clients, listening to their stories, and helping them find the right solution.
What do you enjoy doing outside of work?
Playing pick-up basketball with my two teenage sons. Two words: Dunk-zilla!
Favorite Food?
Growing up in Milwaukee, it has to be Tator-tot casserole.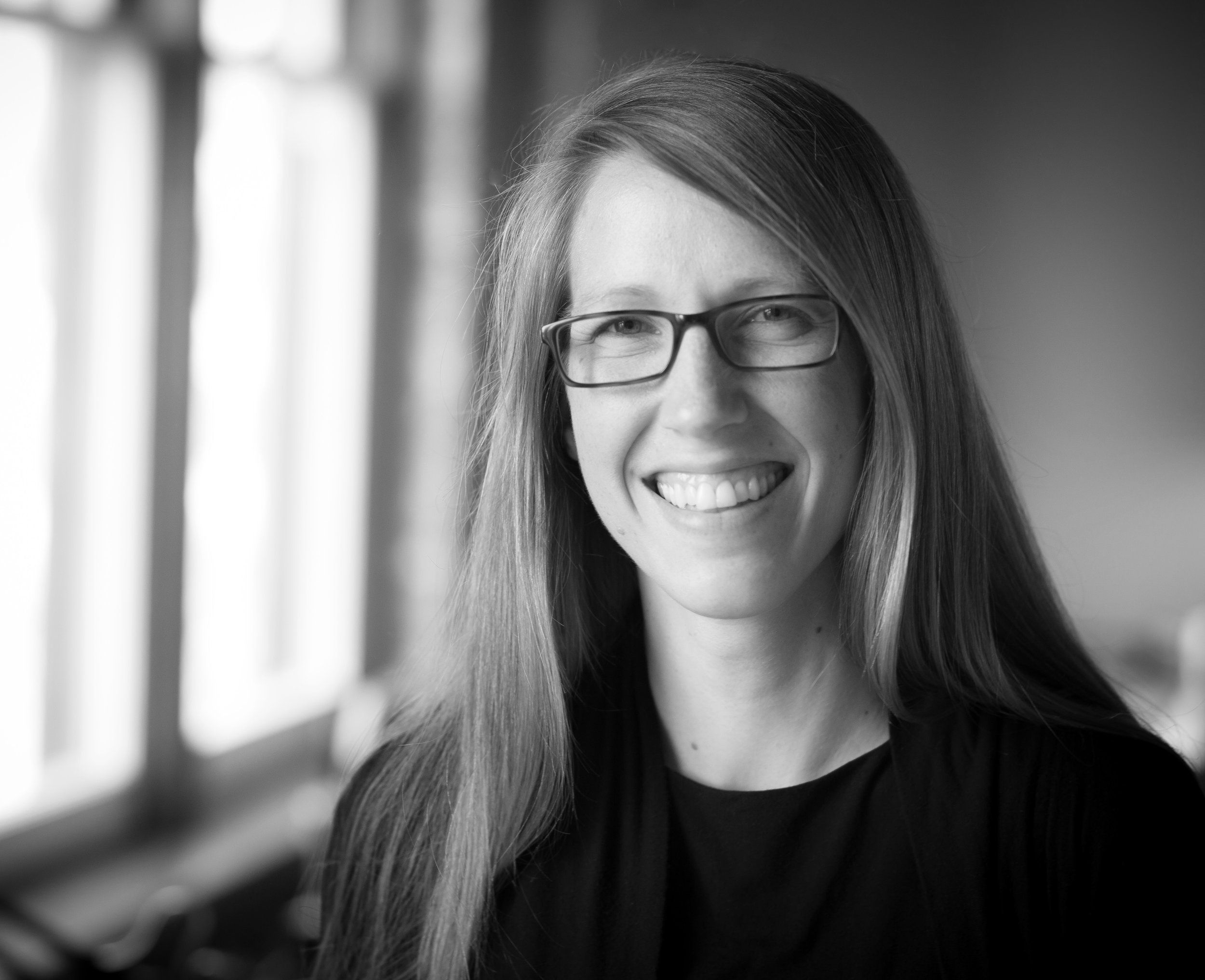 Lucille enjoys the entire design process, from conceptual development with the client to final documentation. As an architectural associate at Dan Beyer Architects, Lucille works on a variety of projects, utilizing her skills in Revit, AutoCAD, SketchUp, and the Adobe Creative Suite to produce clear and compelling graphics and visuals.
Lucille earned her Master's degree in Architecture at UW-Milwaukee with a certificate in Historic Preservation in May 2013. In addition, she received a Bachelor of Arts in History from UW-Madison in 2008. This background in historic research paired with an education in architecture has sharpened Lucille's critical thinking and provides a depth to her design abilities.
A passion and specialty of Lucille's in the field of Architecture is historic preservation. She enjoys the stories historic buildings tell, the integrity of historic building materials, the sustainability of utilizing extant urban fabric, and the challenge that preservation projects pose, requiring creative problem-solving to design contemporary and functional spaces within a historic context.
Do you have any phobias?
I have a rather irrational fear of elevators. I'll gladly walk up 20 stories in lieu of taking the elevator.
What do you believe the secret to a good life is?
Slowing down. We live in such a fast paced world, and I think a lot of us forget to have gratitude for the little things. Life is in the little things, after all!
What is your favorite movie?
Sorry I'm not sorry – The Wedding Singer! Ok, maybe a little embarrassed by this, but I just love this movie – it always makes me laugh and feel great. A cute, funny movie based in the 80s? Yup, I'll take it!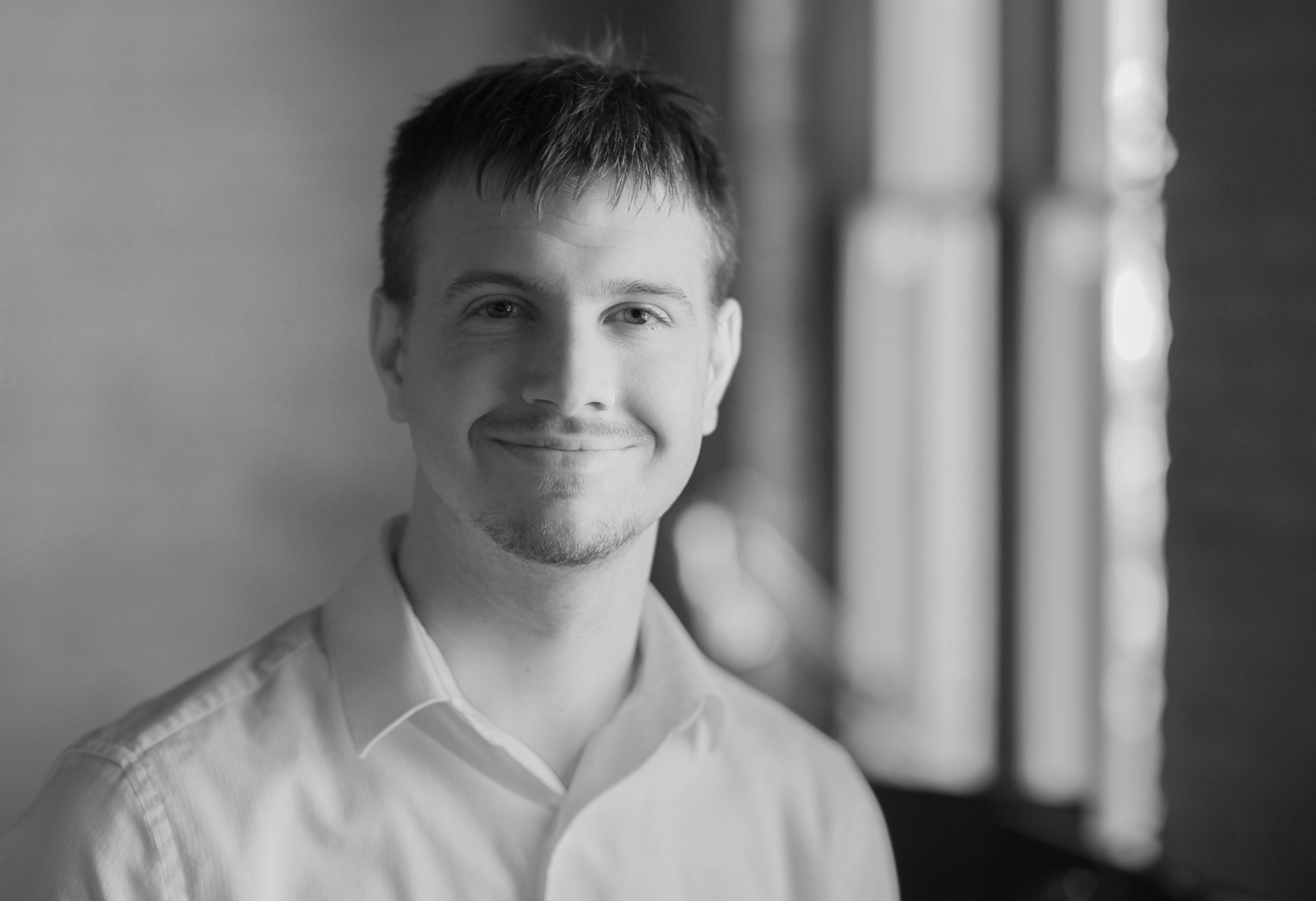 Brett Benka graduated with a Master's Degree in Architecture from the University of Wisconsin-Milwaukee in 2014. He worked at Continuum Architects and Planners before coming to Dan Beyer Architects in March of 2016. His rigorous attention to detail allows him to assist the design process and create clearly organized contract documents.
As an experienced technician of Revit, SketchUp, V-Ray and Adobe Photoshop, Brett also creates beautiful renderings of architectural spaces that allow clients to better understand the design and experience of the space.
What is your favorite TV show and why?
Game of Thrones because the characters are great and their destinies are totally unpredictable. Plus I just love castles, magic, and other nerdy things.
Who was the worst roommate you've ever had?
Probably this guy named Brett Benka. He never wanted to do the dishes and would often leave his pants on the floor.
What is the strangest thing about you?
That's a real tough one. There are so many things to choose from. It would have to be my obsession with French Bulldogs. They are bizarre animals and I can't help but laugh when I see one.